Overland Landscapes are a leading driveway installer and our driveway team cover all Cardiff areas. We are also a Marshalls Approved Contractor, so when it comes to your driveway project you can be confident that you are dealing with professionals.
We specialise in all types of driveway installations. From block paving driveways, cobbletech driveways, cobble driveways, Indian stone, natural stone, tarmac driveways and much more.
To arrange your FREE No Obligation Driveway quote, please call us now or use the Contact Us below. We will get back to you asap.
Clay brick paving, with new wall made out of imperial brick, which is in keeping with the character of the property.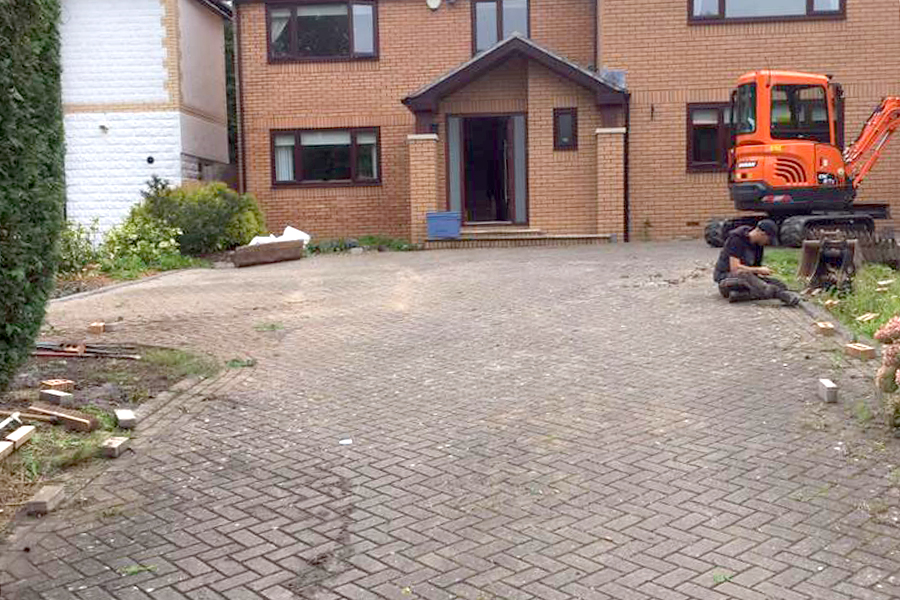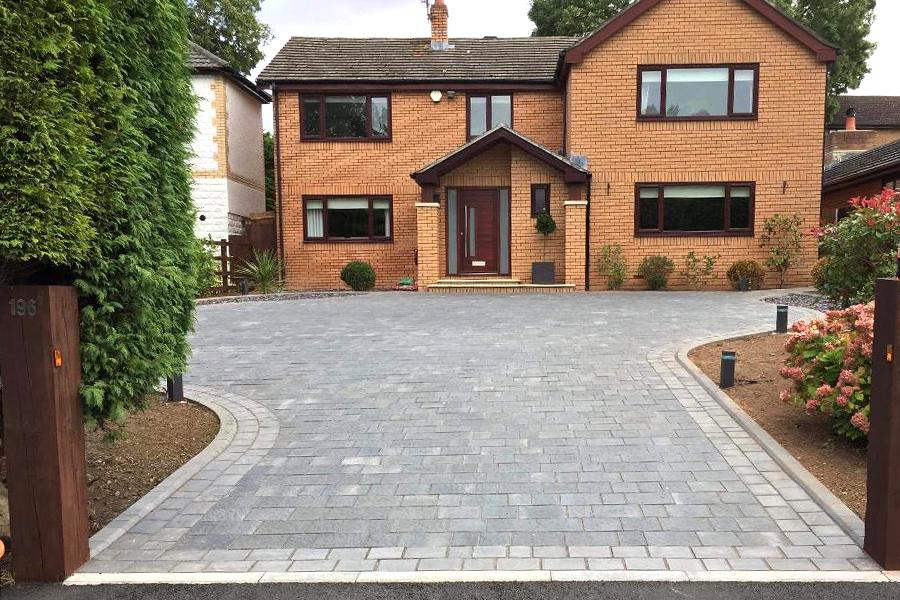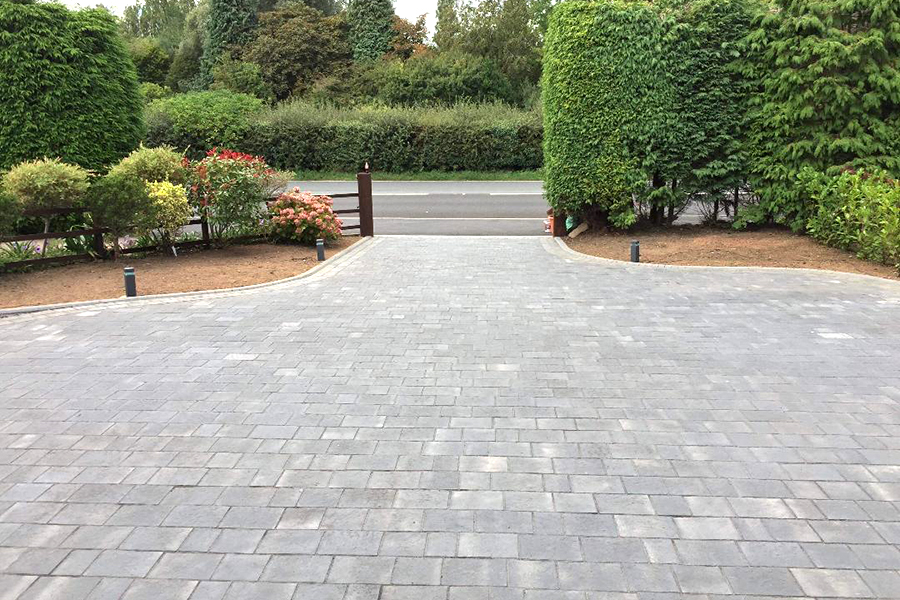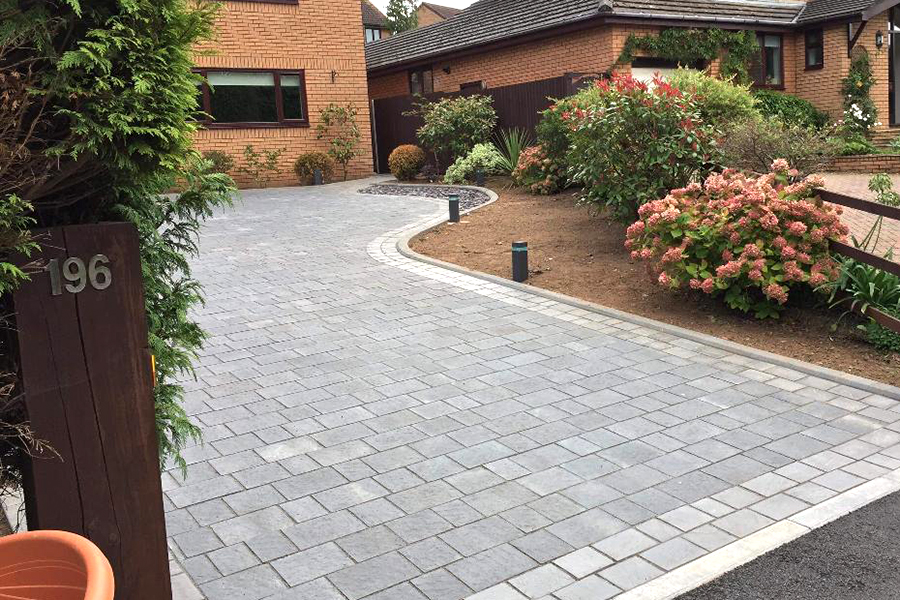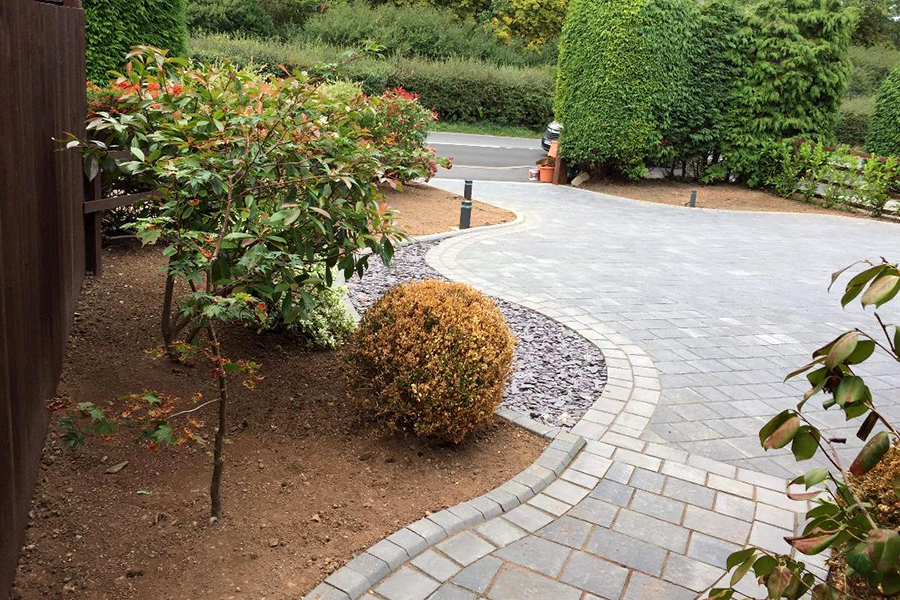 Clay brick paving, with new wall made out of imperial brick, which is in keeping with the character of the property.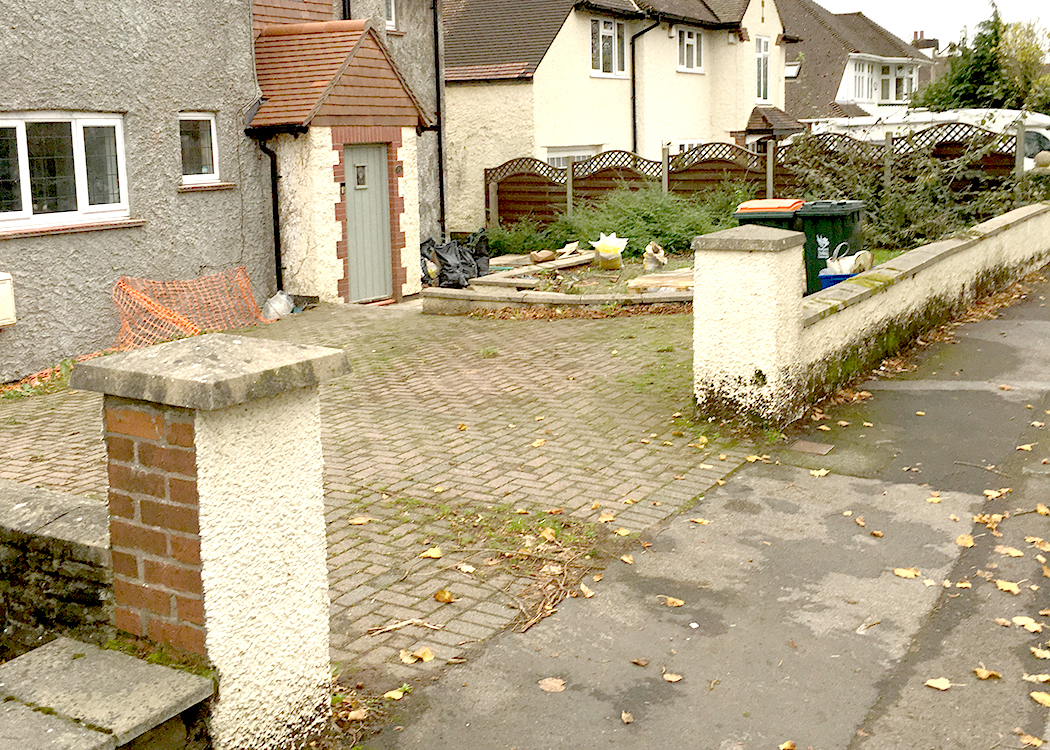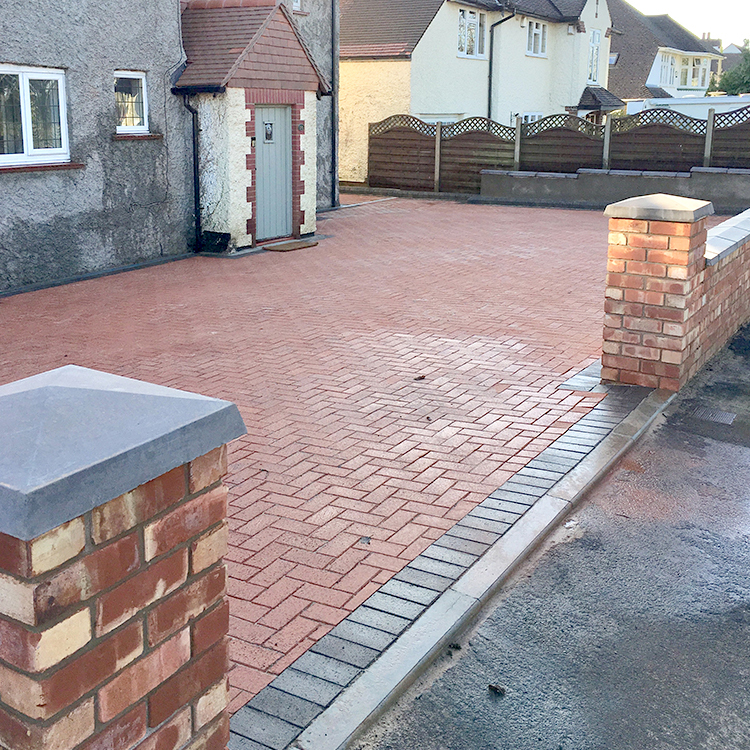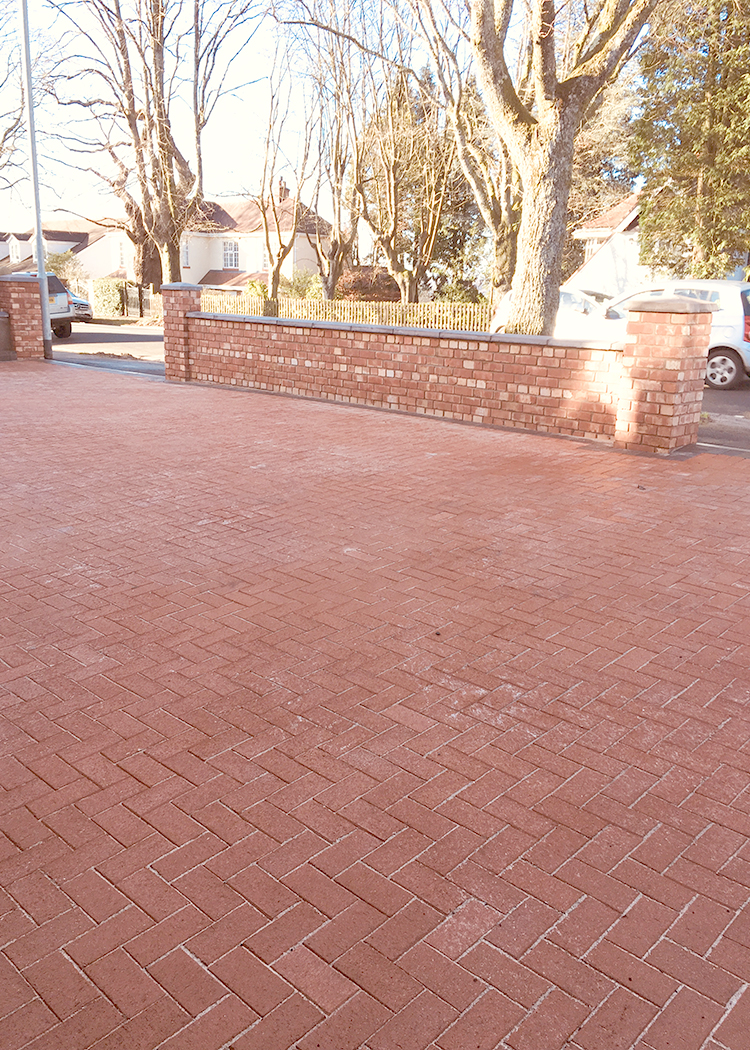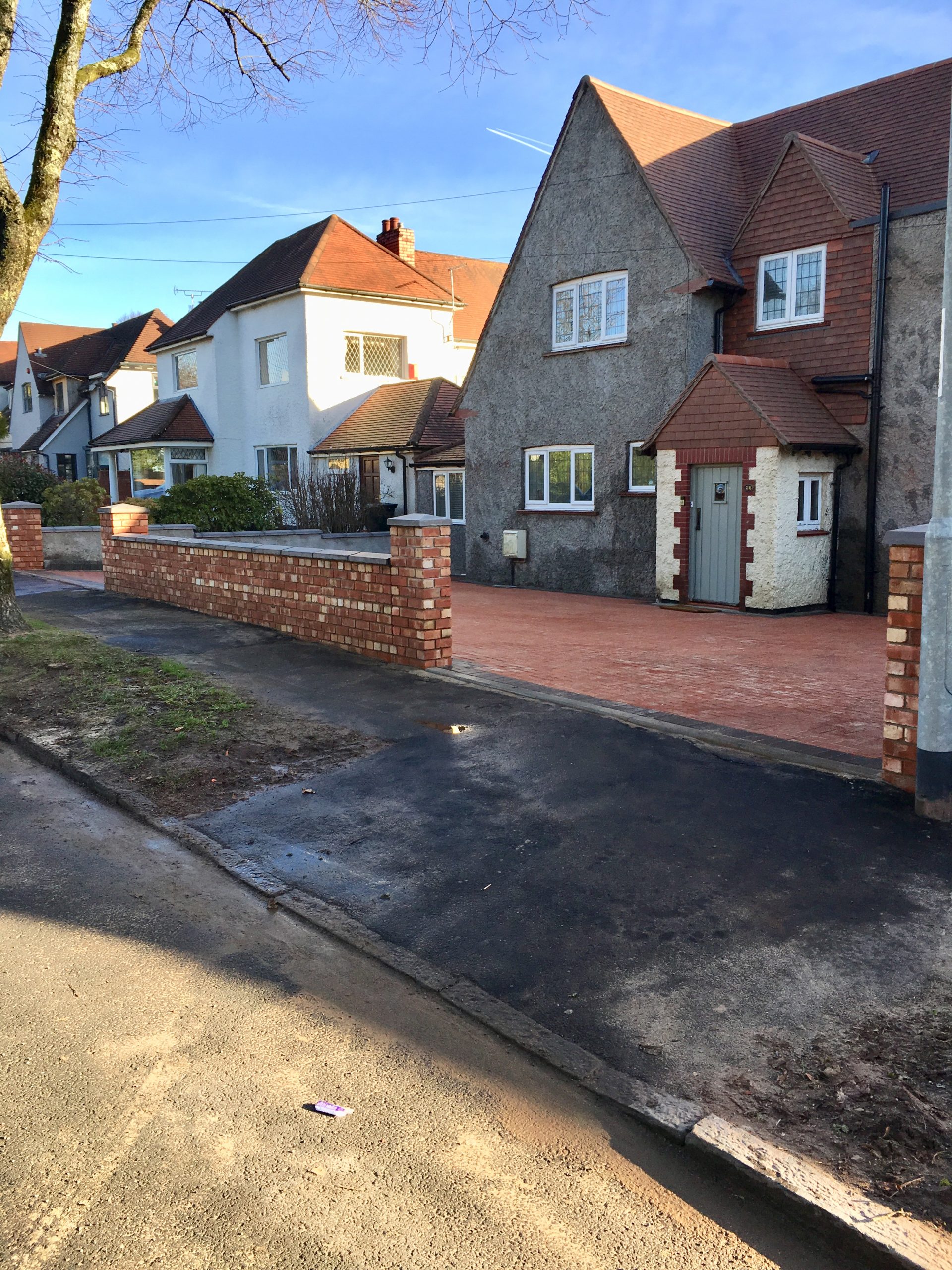 Marshalls Tegula Drive, in the hazelnut colour, Rogerstone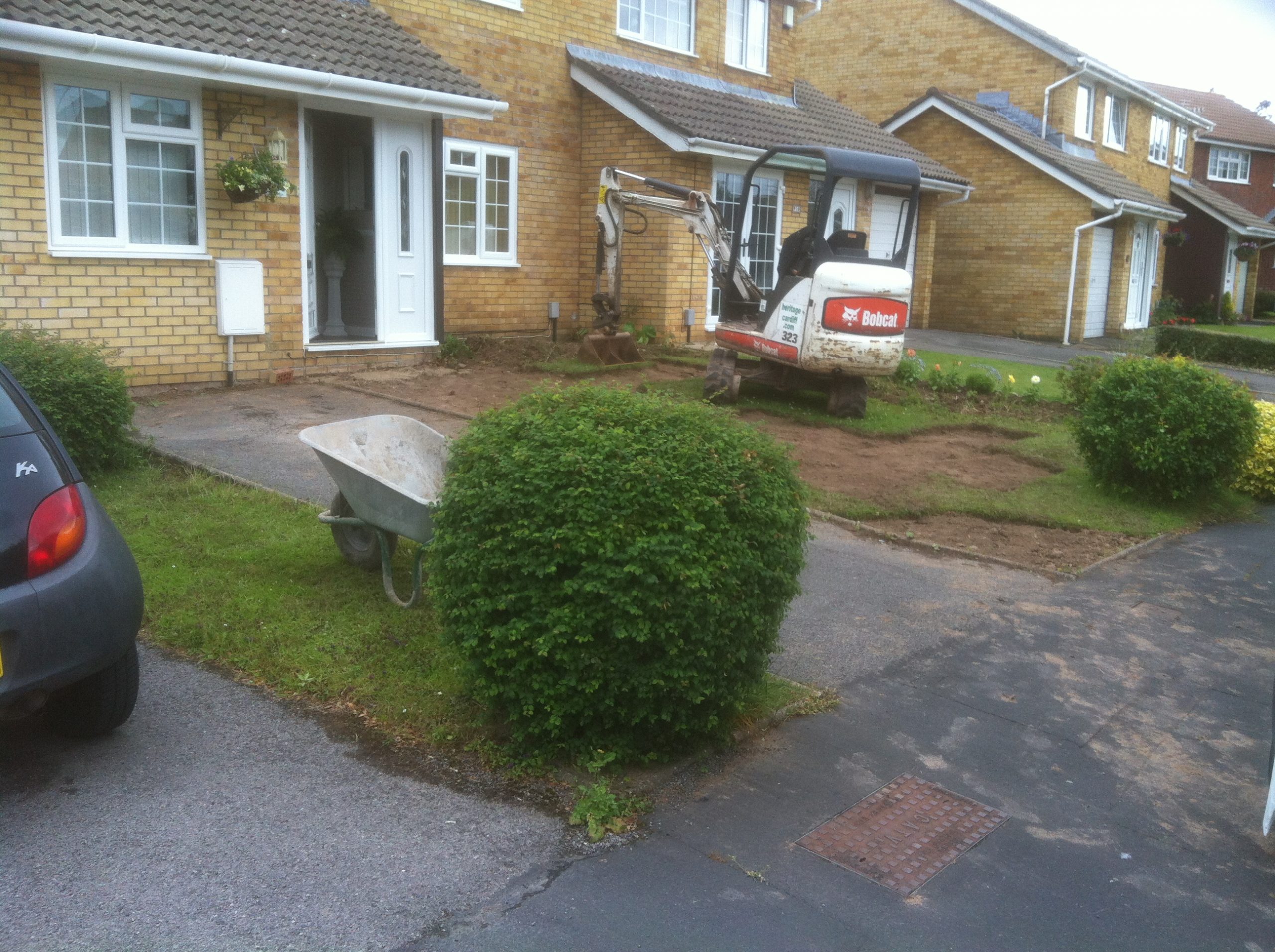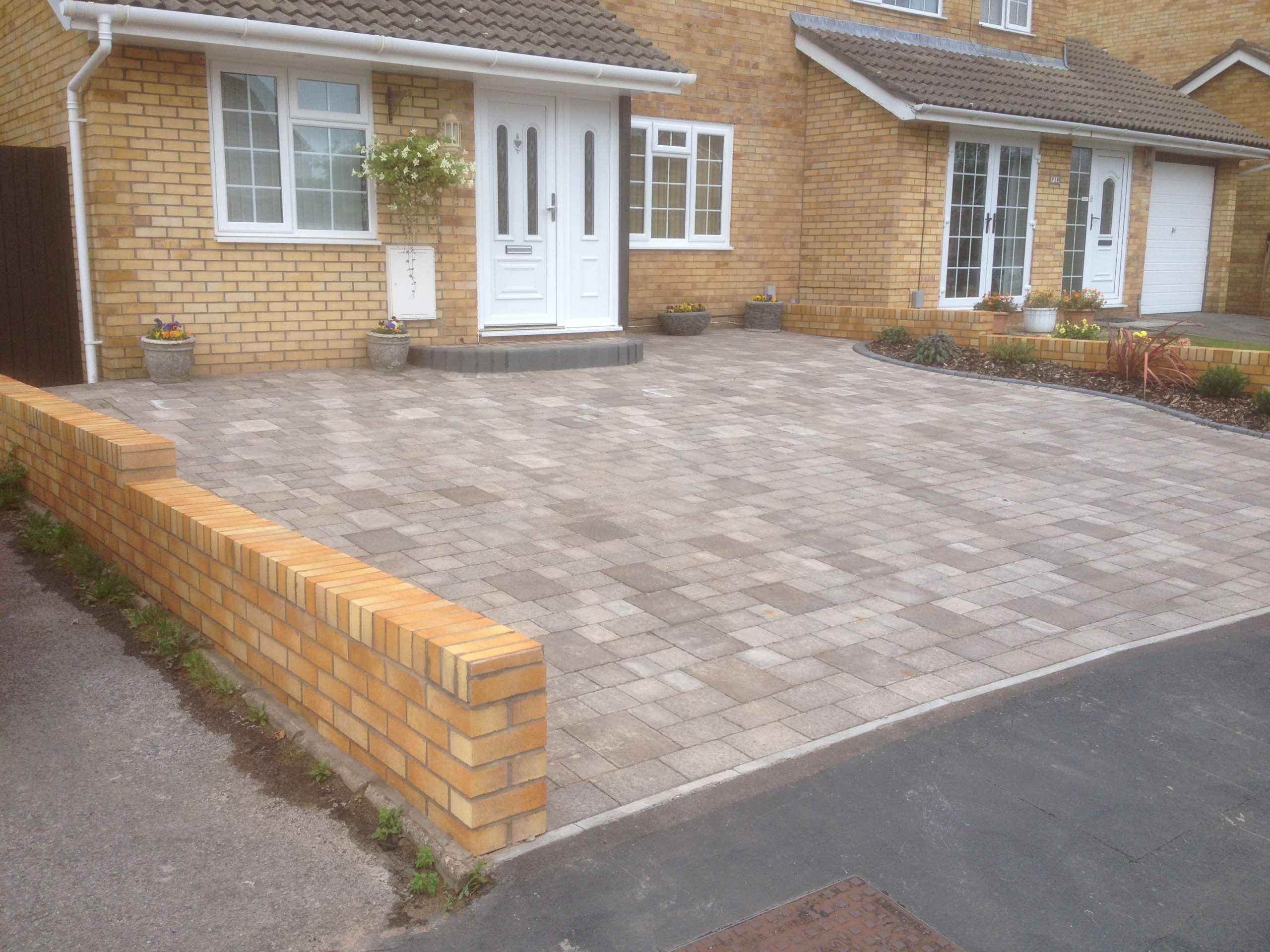 Marshells Argent Buff Drive sets, with Marshalls Hewn Stone edges.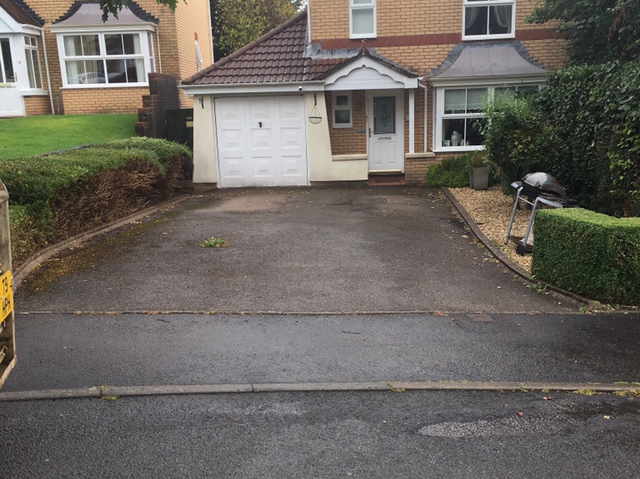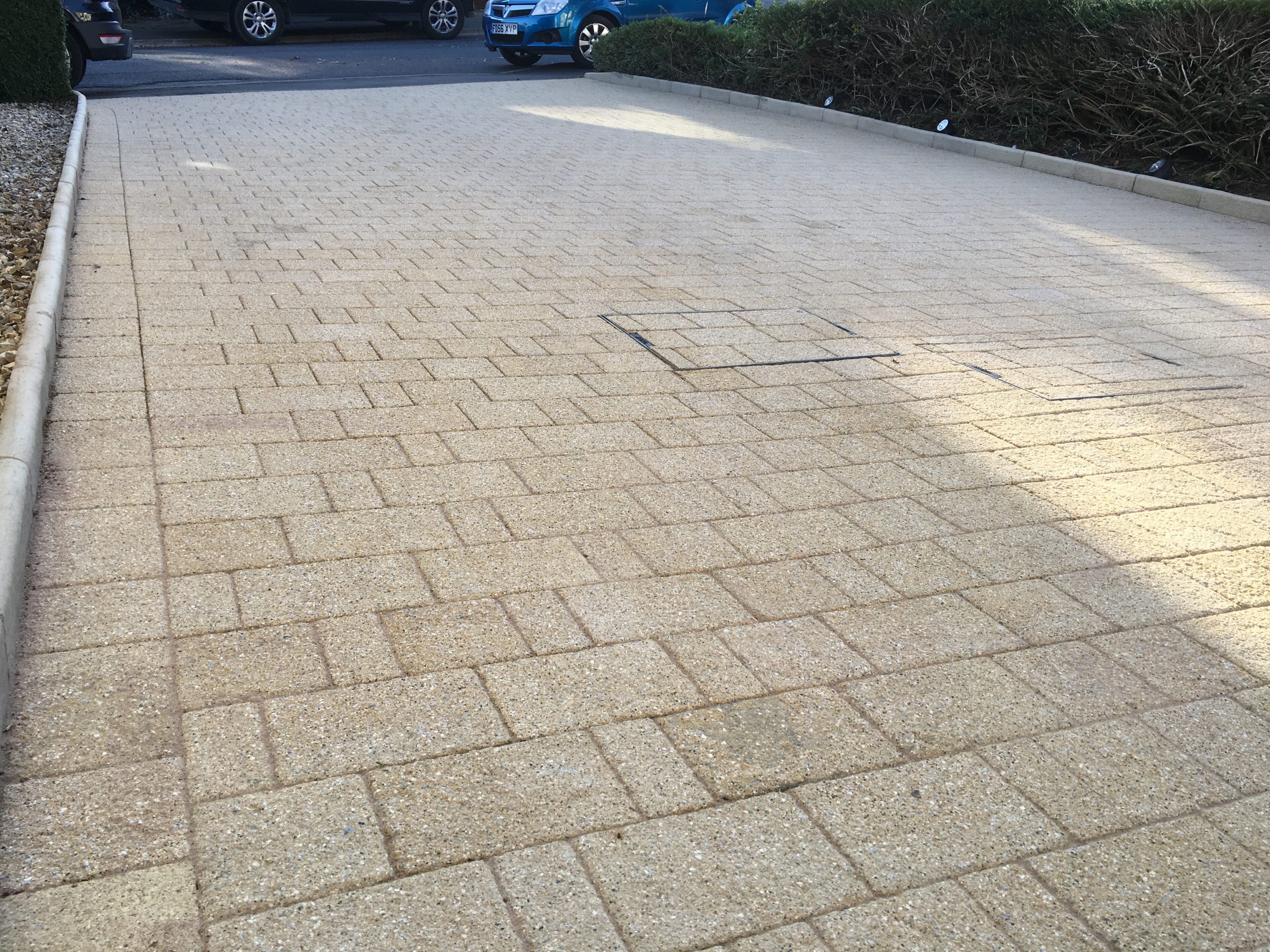 Marshalls Tegula brick paving, with Tegula edging.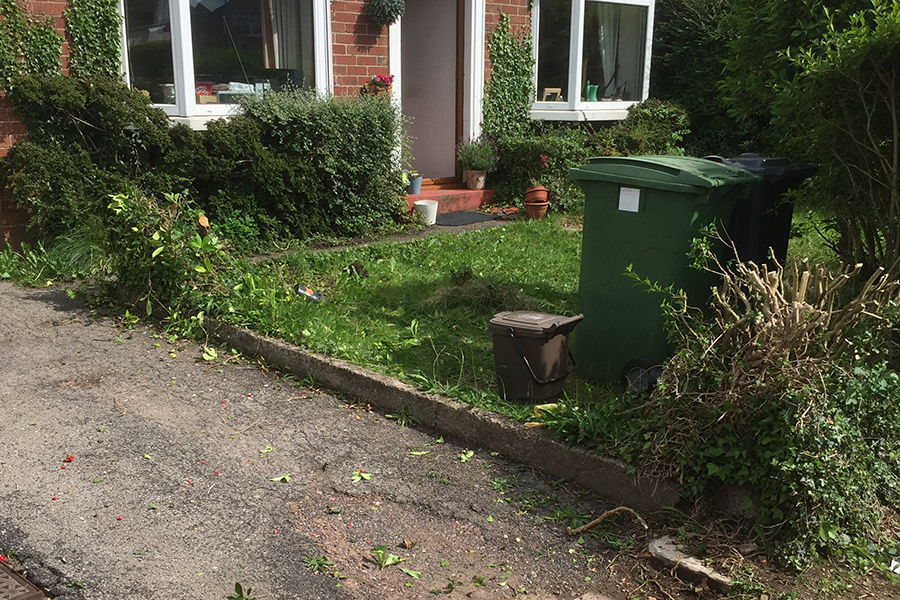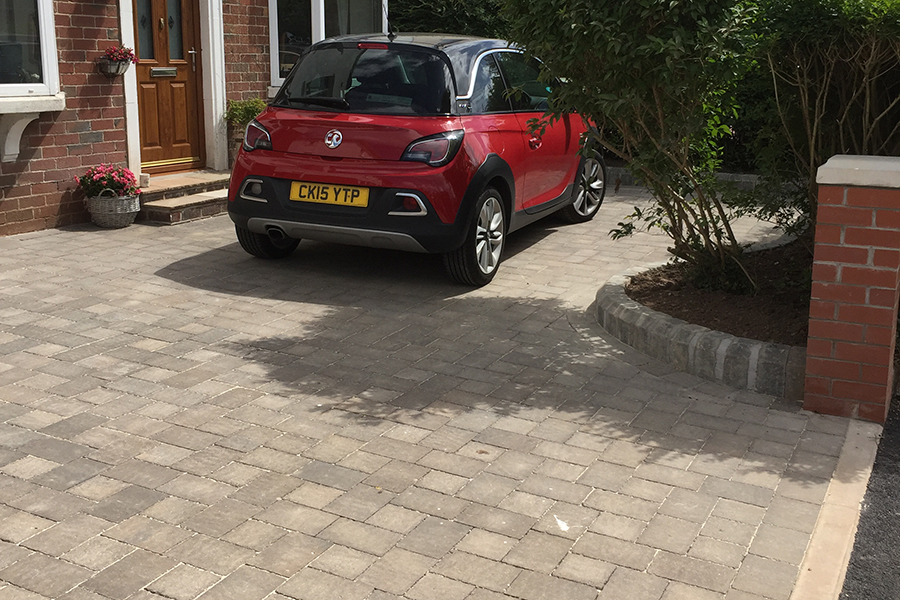 We also offer Permeable Drives
Marshalls offer a Permeable Driveway option called 'Priora'.
It's becoming evermore popular especially with increased flooding in recent years.
Conventional driveways, whether they're block paving, tarmac or concrete, need drainage. Most of the time these drains are connected to the main drain, or sometimes to a soak away system. Once connected to a main drain it just puts more demand on already overwhelmed drain systems.
The benefit of a permeable driveway is that it allows water to soak straight into the ground, meaning drainage installation is unnecessary, therefore saving money. Should you tip a bucket of water over the driveway, it would instantly disappear.
Another benefit is that when the are is very level, it can be hard to achieve a gradient, allowing water to run off towards the drain. It is important to avoid any pooling in the drive, therefore this permeable drive is a perfect solution as it can be laid level.
There are various options in the Priora range to suit all budgets.
Please contact us below if you wish to learn more about the permeable option, or require a quote.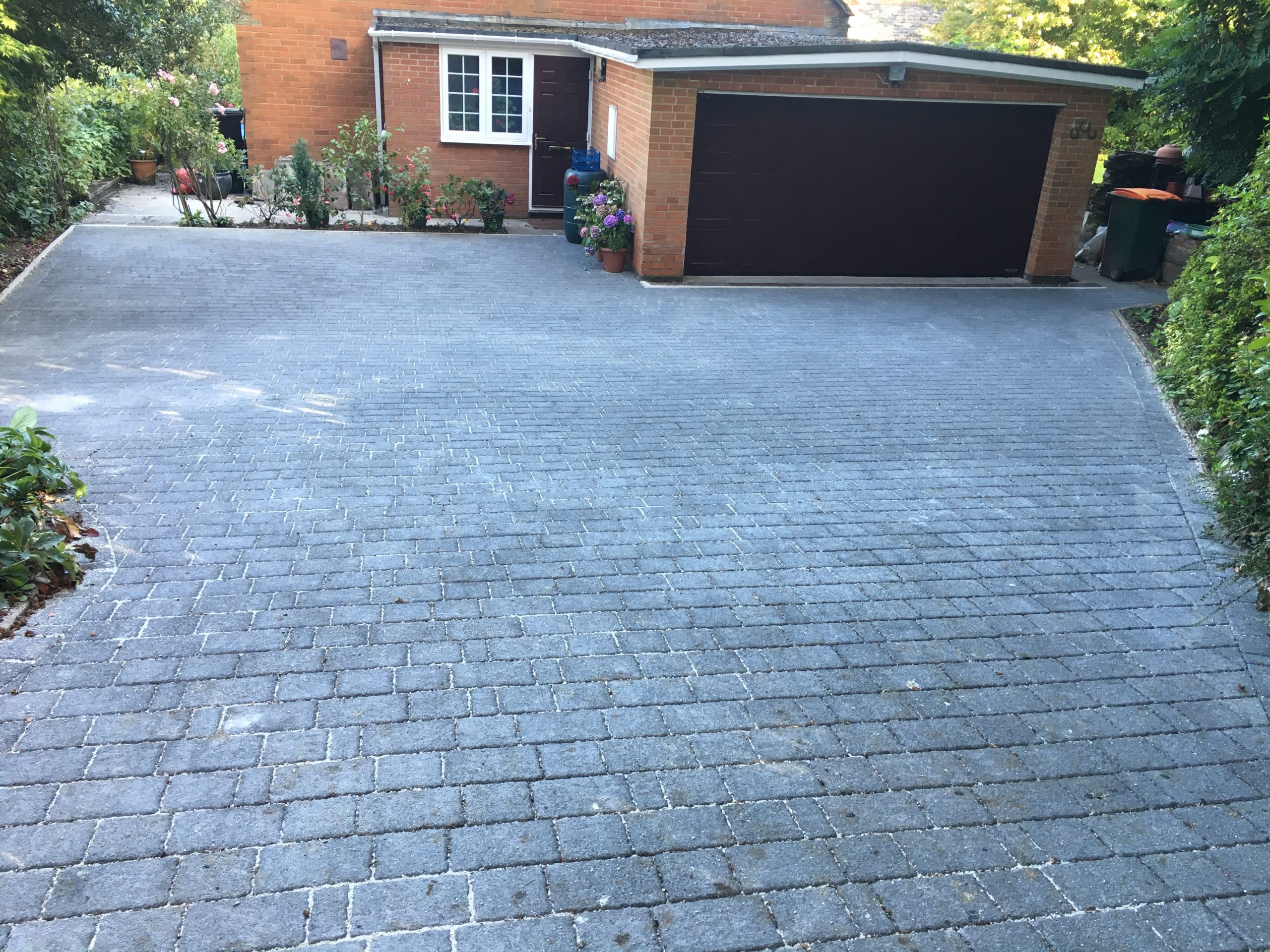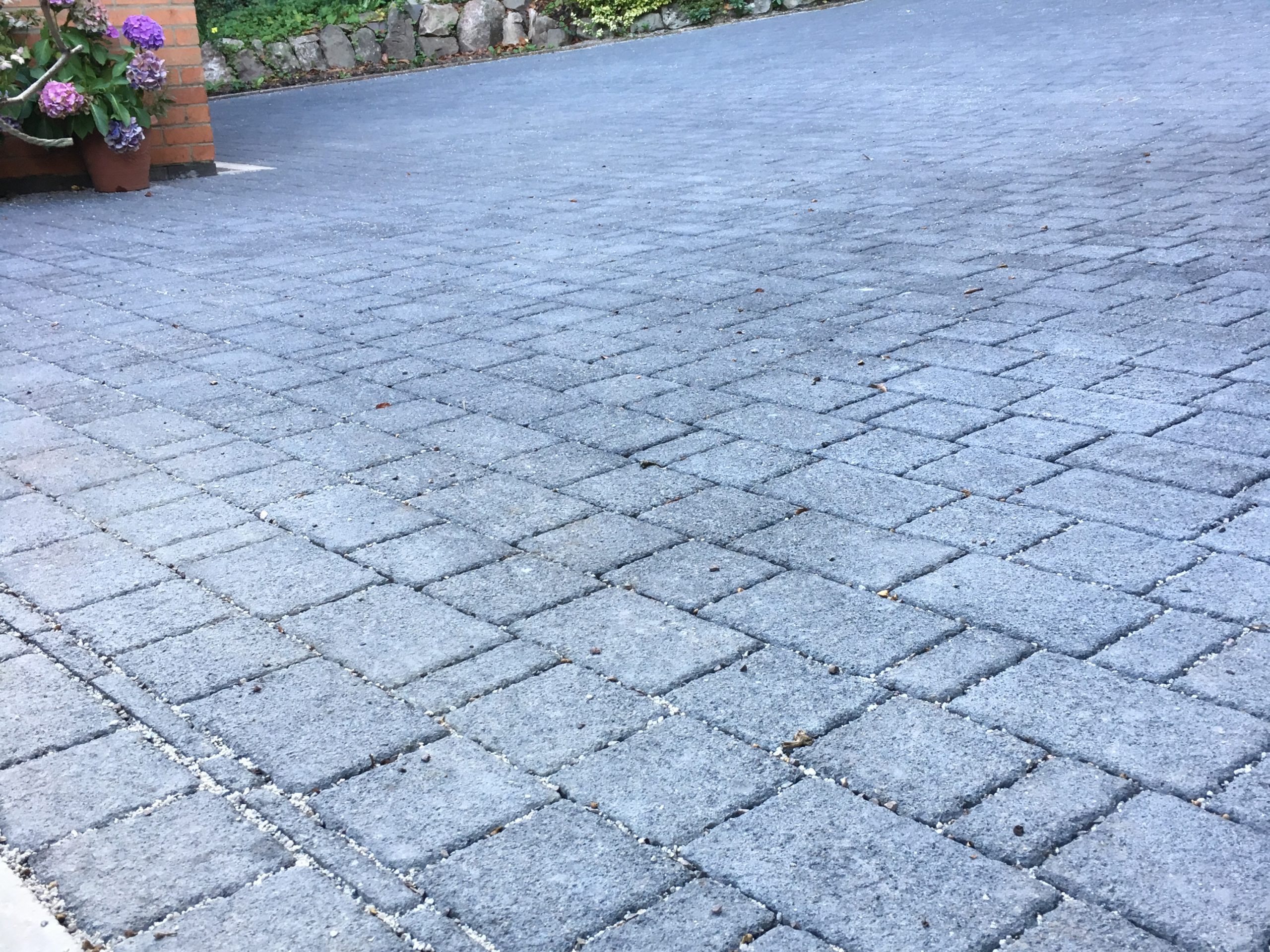 Gravel Driveways
Gravel is a very cheap but effective way of installing a driveway however it's more than laying a bit of membrane and putting chipping's on top.
How many gravel drives do you drive past and it's all over the pavement or there are tyre trenches through it. This is because not all gravel or chipping's are suitable for a drive.  Many are called decorative chipping's and they are just that. Golden flint is probably the worst offender.
To lay a gravel driveway properly Slate is the most practical, in fact, it doesn't move around and you walk or drive 'on it' rather than 'into it'. Or as a cheaper option you can use 20mm clean quarry stone.
These are laid over 150mm of compacted type 1 quarry stone with no membrane but will need some form of edging and this will give you years of great usage.
Give us a call for the best advise.
Would you like a free, no obligation driveway quote?
We use Spam Protection in the form of simple sums on our contact forms to avoid mulitple marketing emails. Apologies for any inconvenience.

Please contact us here and we will get back to you within 48 hours for more information.